Our partner Marchesini Group will participate for the first time with a stand of about 50 square meters (showing a Track & Trace TE machine Neri Mod. BL-A525)
This exhibition will integrate:
CPhI Worldwide: for pharmaceutical ingredients
ICSE: for outsourcing solution providers, contract manufacturing and services
InnoPack: for pharmaceutical packaging and drug delivery systems
P-MEC: for pharmaceutical machinery, technology and equipment
Finished Dosage Formulation (FDF): for every aspect of the finished dosage supply chain
CPHi is the most important exhibition for the pharma products and for this reason there is a big partecipation of top managers and owners of pharma companies either as exhibitors or as visitors.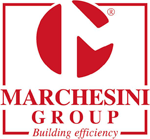 Do visit us during the show!