Biological Waste Decontamination System

Located in Evian, France, ACTINI has over 60 years experience and a superb reputation as a global leader in designing, manufacturing and commissioning heat treatment equipment.
Expert in the decontamination of liquid effluent ACTINI offers a complete range of standard systems from Labs to Industrial, designed to meet the needs of contained laboratories and biofacilities using biological agents BSL-1 to BSL-4.
From Lab Scale (50-600L per day at 135°C) to Continuous System (1,000 – 180,000L per day).
Patented Cyclobatch system reduces heating time by 17% and energy consumption by 23%.
Compliance with highest Containment Levels allows operation in BSL 1 – 4 environment.
Heat Recovery System reduces Energy Consumption.
Compact design fits into tightly spaced laboratories and existing industrial set up.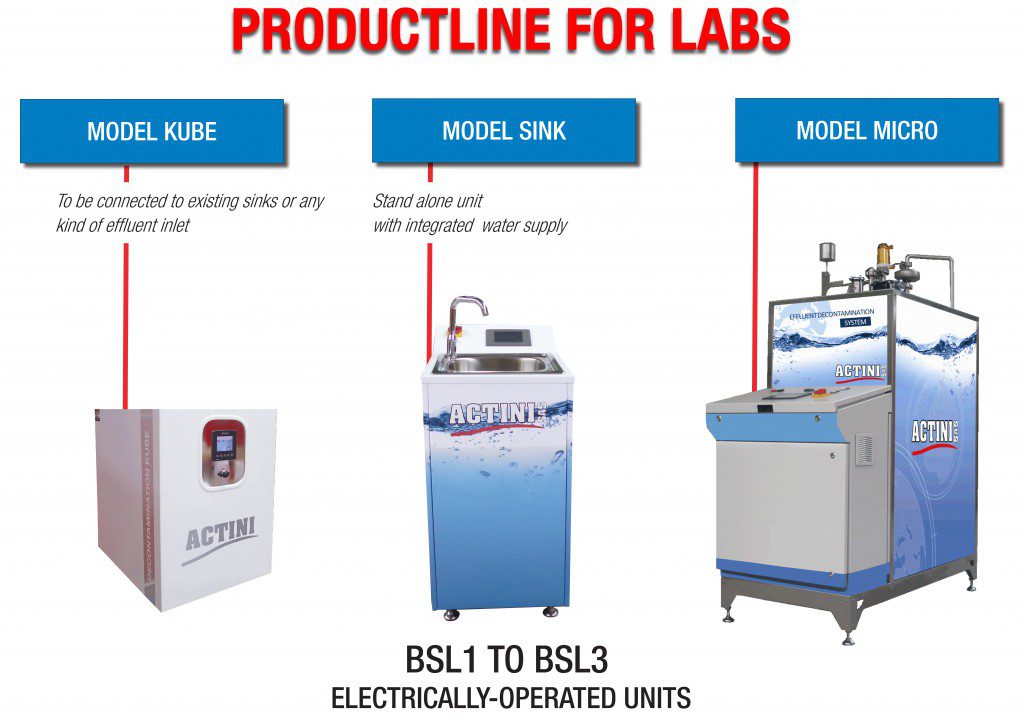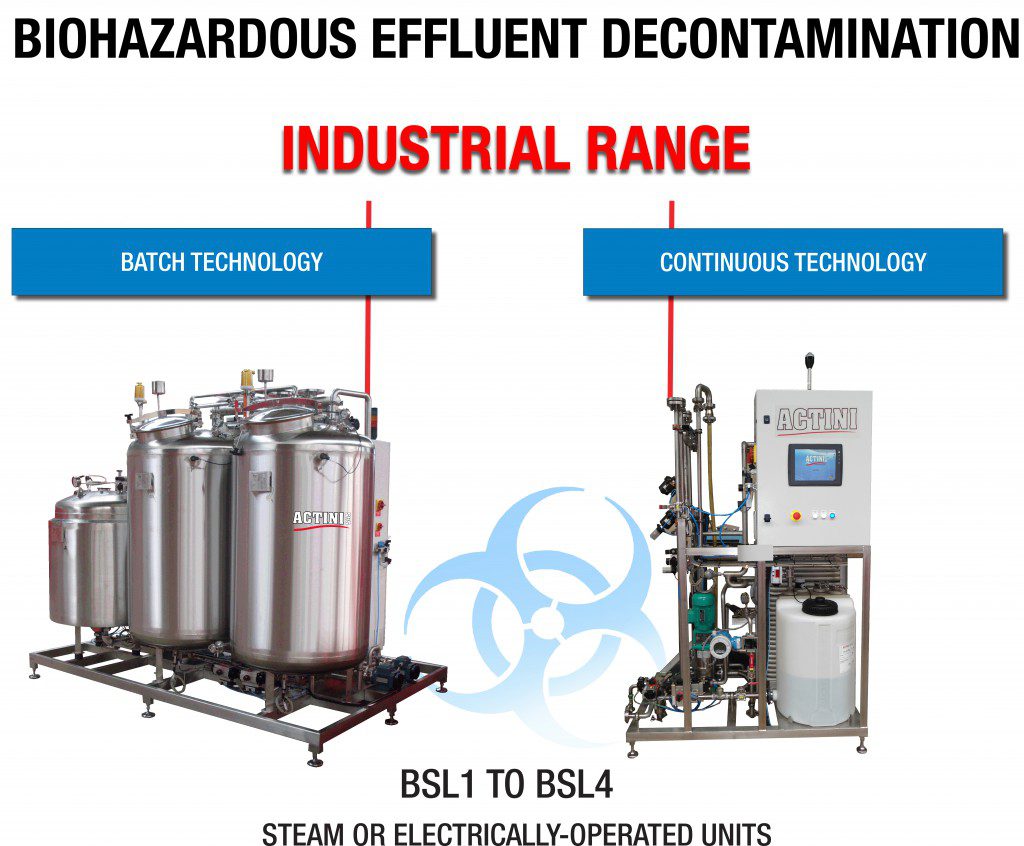 Coming Soon!