Optimised UV for Drinking Water
UV provides protection against Chlorine resistant pathogens such as Cryptosporidium and Giardia. UV is therefore used for Drinking Water worldwide as a Cryptosporidium barrier. Often used in conjunction with Chlorine UV provides an additional level of safety and allows lower Chlorine consumption at much lower costs than Ozone or membrane filtration.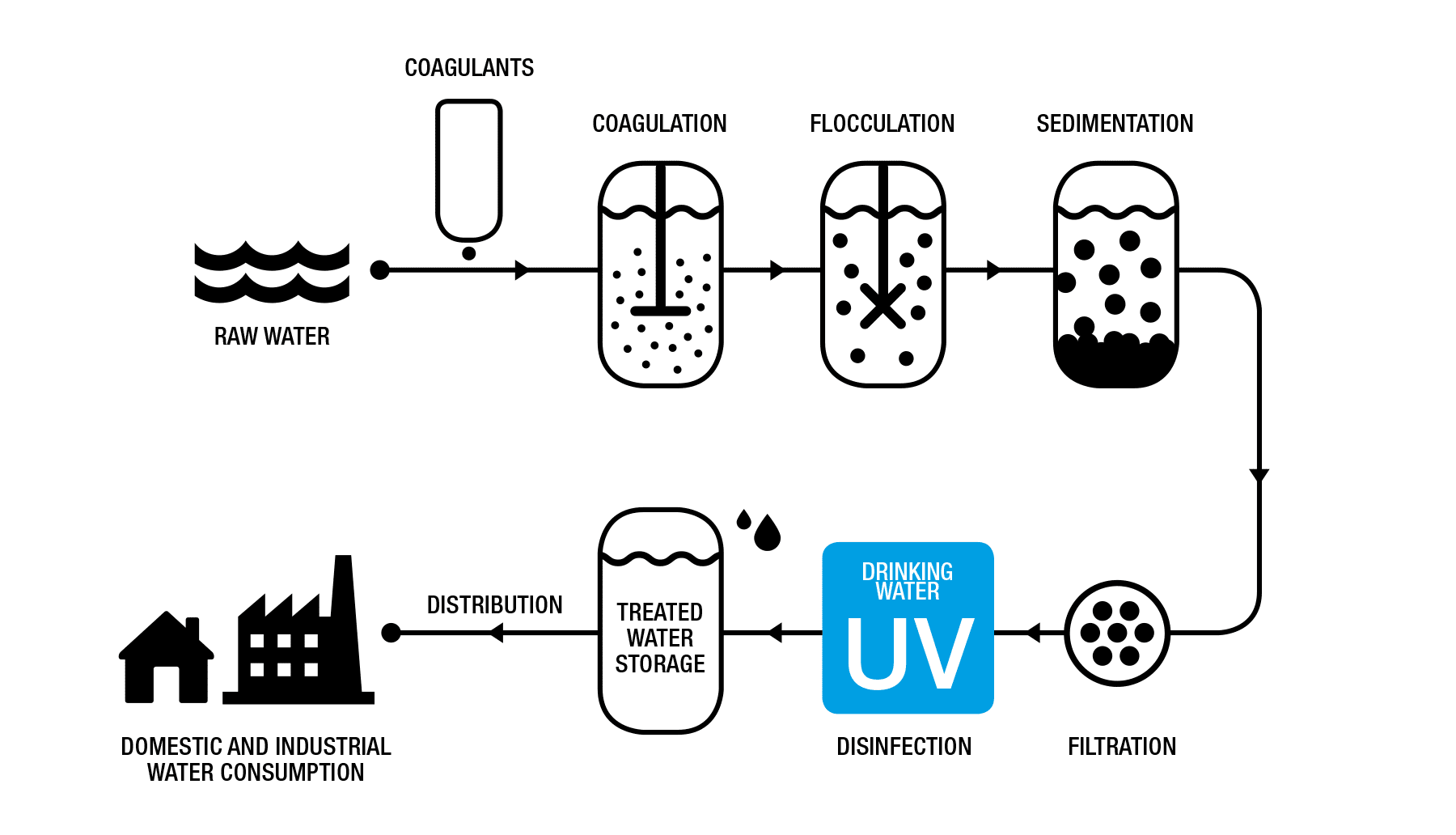 UV on Reuse water
As the world is catching up on green initiatives, alot of emphasis are put into re-using our water sources. One good example is Singapore's Newater.