Possible location of UV systems
UV systems are used for Process water, Ingredient water, CIP, Syrup and Brine disinfection in general. However with research and testing in Hanovia, applications suction as De-chlorination and PMO (Pasteurised Milk Ordnance) solutions with integrated data logging are now possible.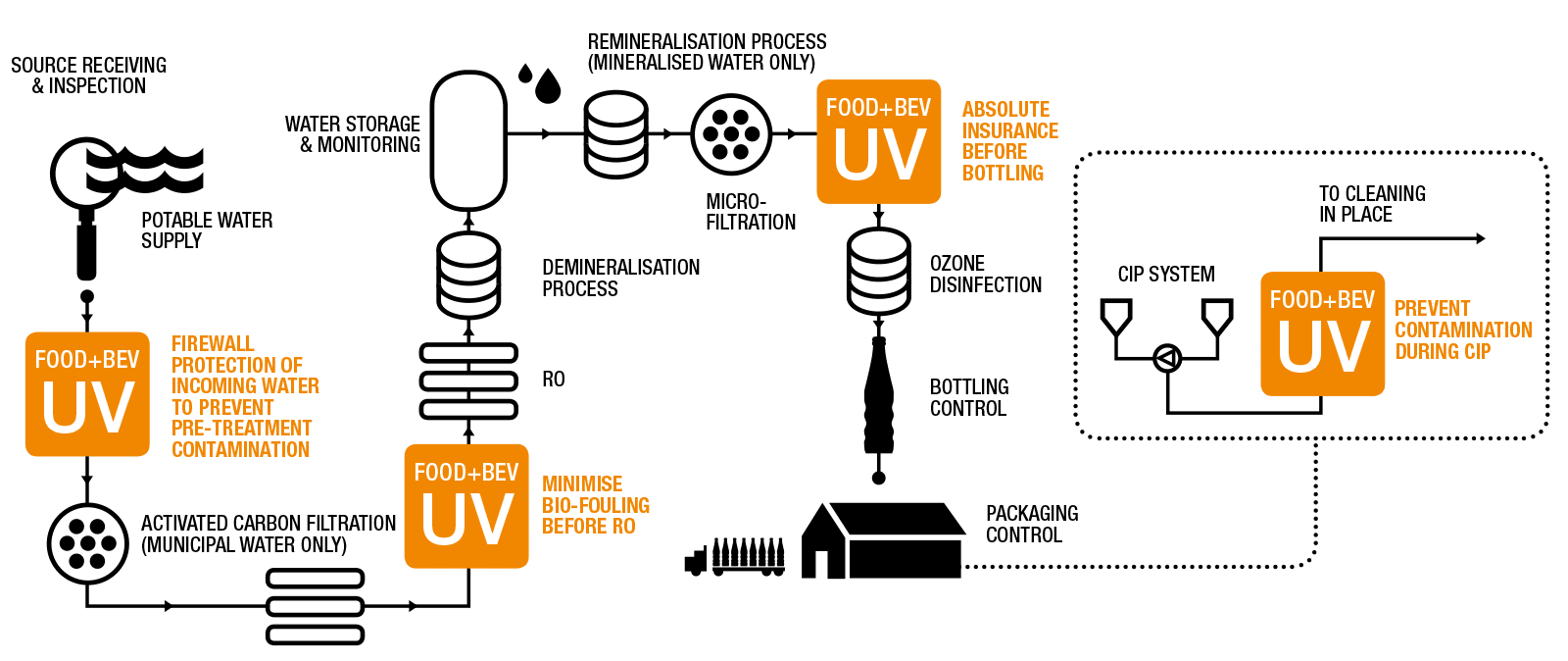 UtraViolet are known solutions that protects your products and processes from harmful contamination from bacteria, viruses, Chlorine, Chlorine Dioxide and Ozone without resorting to chemicals.
Applications
Pre-treatment Disinfection as a barrier to incoming pathogens – chlorine resistant organisms such as Cryptosporidium and viruses.
Pre-treatment Dechlorination eliminating the need for carbon beds to protect RO membranes.
Post Carbon or resin beds to disinfect bacterial growth which proliferates in these processes.
Post RO disinfection prior to treated water tanks.
Disinfection in circulating loops to keep secondary contamination under control.
Ozone removal from loops.
Removal of Chlorine dioxide prior to use.
Disinfection of CIP water.
Pasteurization equivalent for use in Dairies
Our latest 1 lamp medium pressure innovation the UVeO is all about Energy Optimisation, saving 40% compared to earlier products.