For High Pressure Applications
The GEA Hilge CONTRA range pumps are CIP- and SIP-capable according to DIN EN 12462, meeting the world's highest hygiene standards. The pumps are constructed with the use of deep-drawn and/or forged stainless steel materials in quality 1.4404 and 1.4435 (equivalent to AISI 316L), which guarantee a pore and blowhole-free surface.
The pump comes in multi-stages that goes up to 16 bar differential pressure. Such advantages of the pumps are widely used in Purified water / WFI Distribution applications.
Performance Curve
Performance curves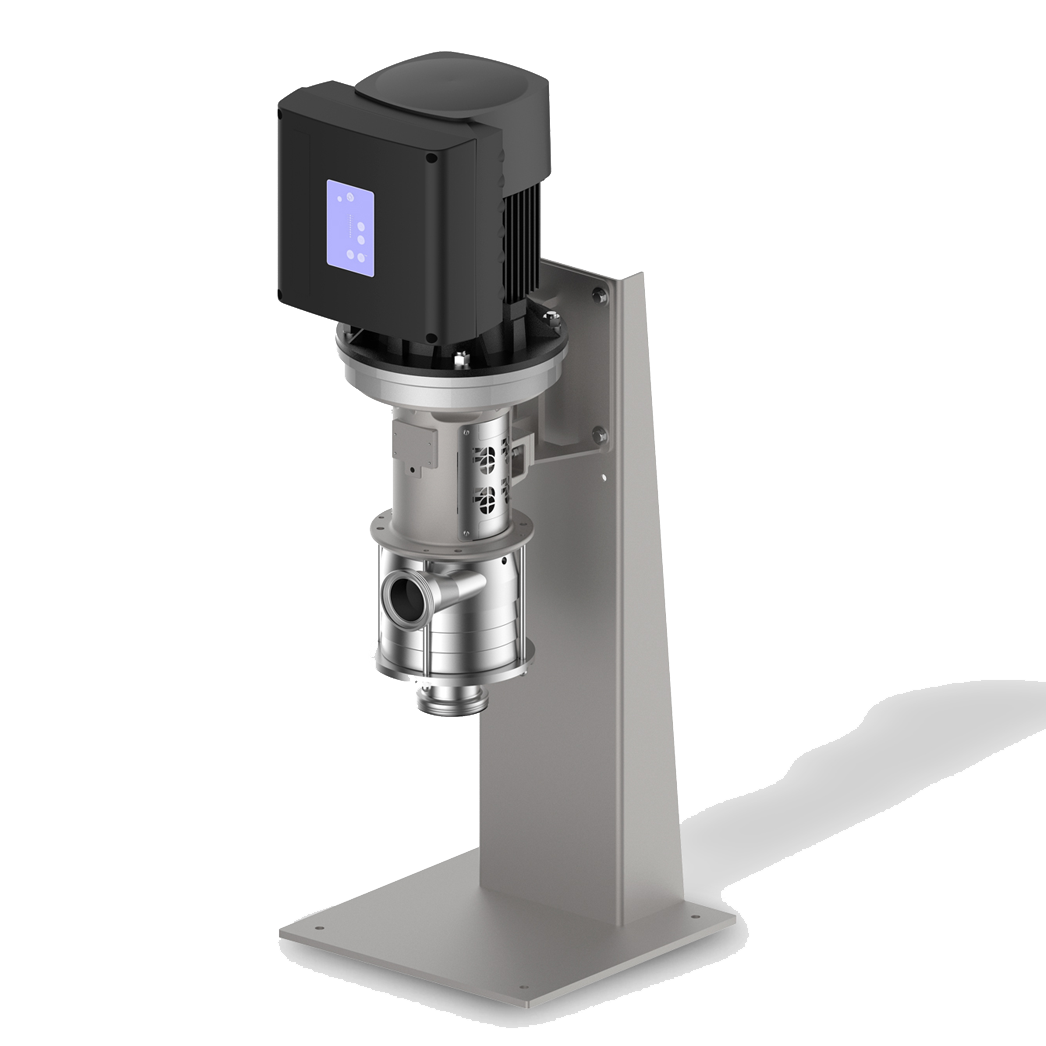 Circumferential Piston Pump
Ampco's patented ZP3 series positive displacement pumps has a Maximum Discharge pressure of up to 34 bar and is widely used for applications such as Butter, creamer, fruit concentrate, Chocolate, cocoa butter, Creams, lotions, shampoo, toothpaste, Dough, fats, fruit filling,icing,yeast & many more.
The ZP3 Series features patented technology and unmatched CIP-ability – while maintaining maximum efficiency, ease of maintenance, and greater uptime. It uses a new front-loading seal design that eliminates all dead zones in the pump. Plus the stainless steel gearcase, bearing retainers, splash plate and cleanout plugs deliver maximum performance. The ZP3 technology and features make it the best value in sanitary positive displacement pumps today.
COMMON APPLICATIONS
DAIRY: Butter, cream, curds, ice cream, soft cheese
INDUSTRIAL: Auto paint, inks, latex, polymers
BAKERY: Dough, fats, fruit filling,icing,yeast
BEVERAGES: Beer, fruit concentrate, fruit juices, mash
COSMETICS: Creams, lotions, shampoo, toothpaste
FOODS: Baby food, jellies, potato salad, pudding,relish,stews,dressings
CANDY: Chocolate, cocoa butter, corn syrup, gelatin
MEATS: Broth, fats, gelatin, pet foods, sausage fillings
FLAVORINGS: Concentrates, syrups
ZP3 Series Performance Overview

Models:  22
Max Discharge Pressure:  500 PSI / 34 BAR
Max Flow Rate:  452 GPM / 103 m3/hr
Max Viscosity:  1,000,000 cP
Seal Specifications:  2 Seal Options
CRYO-PUMPS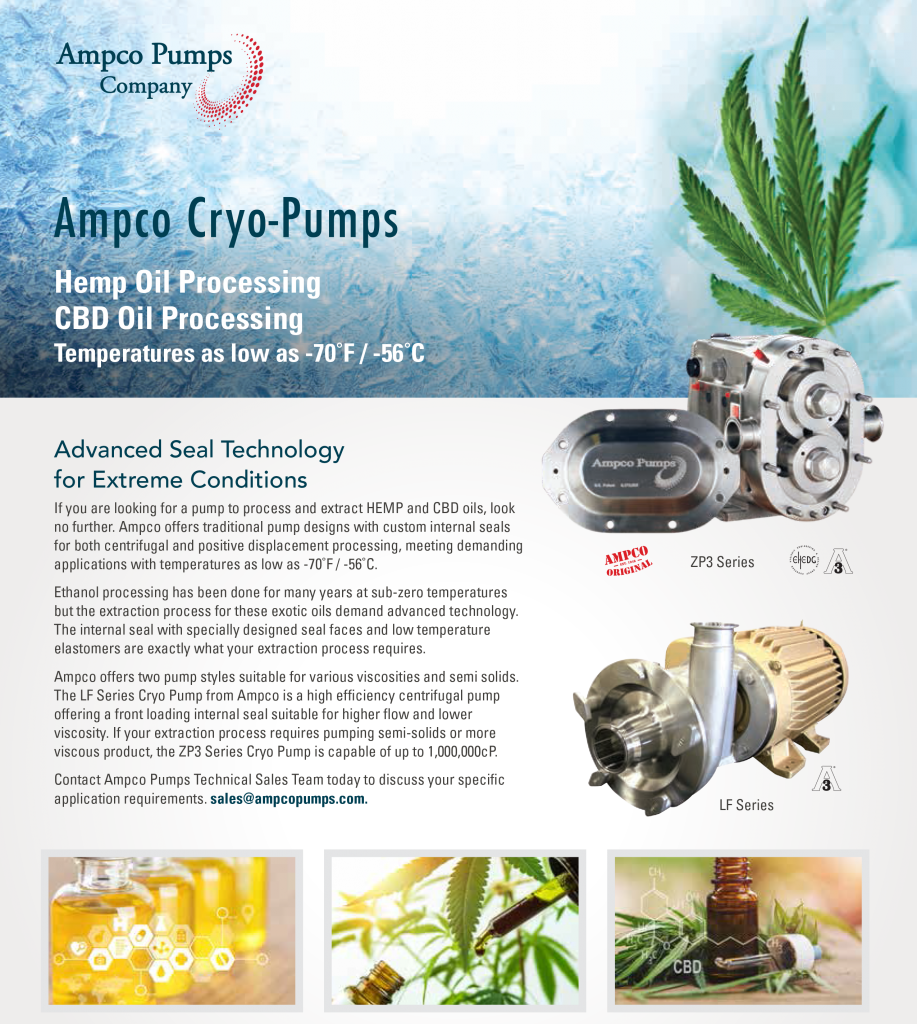 FILTER PRESS PUMPS
The STEINLE pump is a single or double acting piston diaphragm pump with a hose as the diaphragm. The liquid transferred to the filter press requires exceptionally high performance pumps. They have to supply large quantities of liquid into the empty press as well as small quantities at high pressure (up to 24 bar) when the filter press is filled. This pressure must be maintained for a long period of time.
All STEINLE pumps are self-regulating. This means, that no additional equipment is required. When the filter press is full, the pump just stops. For the single acting pump size 25, a pulsation dampener in the discharge pipe is recommended.
This pump is also widely used in the Automotive, Pulp & Paper, Porcelain, Glass & Ceramic Industries.

WORKING PRINCIPLE
Compressed air is moving the pneumatic piston which is attached to the hydraulic piston.
The hydraulic piston is moving the hydraulic liquid which is acting on the diaphragm hose which also restores its original shape.
While the hose is compressed, the slurry inside is displaced and flows out.
Ball valves on the top and bottom of the hose ensure that the flow is in one direction only.
a) open b) compressed
The two extreme deformation conditions of the hose.
PERFORMANCE CURVES
The performance curves are based on water at 20 °C. Other circumstances might change the performance.
Example FP 40
With an existing pressure of 5 bar in compressed air supply, the pump delivers 3,5 m³/h at approximately 4 bar. Air consumption will be 0,65 m³/min in this case. The amounts given apply to water at 20 °C, without suction lift. With higher viscosity liquids and a suction lift, a reduction in the flow rate may occur.
DIMENSIONS
| | | | | |
| --- | --- | --- | --- | --- |
| DIM | FP/FH 25 | FP/FH 40 | FP/FH 50 | FP/FH 80 |
| A | 780 / 30.70 | 941/ 37.05 | 1445 / 56.89 | 1445 / 56.89 |
| B | 730 / 28.74 | 1001 / 39.41 | 1525 / 60.04 | 1525 / 60.04 |
| C | 380 / 14.96 | 380 / 14.96 | 480 / 18.90 | 480 / 18.90 |
| D | 440 / 17.32 | 440 / 17.32 | 540 / 21.26 | 540 / 21.26 |
| E | 1234 / 48.58 | 1234 / 48.58 | 1787 / 70.35 | 1804 / 71.02 |
| F | 1159 / 45.63 | 1159 / 45.63 | 1704 / 67.09 | 1704 / 67.09 |
| G | 1183 / 46.57 | 1183 / 46.57 | 1735 / 68.31 | 1749 / 68.86 |
| H | 102 / 4.02 | 102 / 4.02 | 112 / 4.41 | 144 / 5.67 |
| I | 806 / 31.73 | 806 / 31.73 | 860 / 33.86 | 860 / 33.86 |
| J | 249 / 9.80 | 249 / 9.80 | 273 / 10.75 | 273 / 10.75 |
| M | 133 / 5.24 | 133 / 5.24 | 196 / 7.72 | 196 / 7.72 |
| DN | 40 / 1.57 | 40 / 1.57 | 50 / 1.97 | 80 / 3.15 |
Dimensions in mm (where other is not indicated)
Dimensions in inch (where other is not indicated)
TECHNICAL DATA
DATA
PUMP SIZE
FP/FH 25
FP/FH 40
FP/FH 50
FP/FH 80
Max capacity [m3/h] / [US gpm]
2.5 / 11
7 / 31
14 / 62
18 / 79
Max discharge pressure [bar) / [psi]
16 / 232 (FP) ; 24 / 348 (FH)
Pressure transmission
1 : 2.4 (FP) ; 1 : 3.3 (FH)
Max air pressure [bar] / [psi]
8 / 116
Displacement* [l] / [cu in]
0.7 / 42.7
2 / 122
Max suction lift dry [m] / [Ft]
2 / 6.6
Max suction lift wet [m] / [Ft]
5 / 16.4
Medium operating temperature [°C] / [°F]
-20 – 80 / -4 – 176
Allowable ambient temp range [°C] / [°F]
0°C – 40 / 32 – 104
Control power
12 W required
Protection class
IP 65
Max size of solids ø in [mm] / [in]
10 / 0.39
15 / 0.59
Weight [kg] / [lb]
62 / 28
90 / 41
162 / 74
188 / 85
Housing material
Mild Steel, SS 316, Polypropylene (up to 16 bar)
Valve balls
Steel cored CR, NBR, Polyurethane, EPDM, PTFE, SS 316, PP, PE1000
Sealing (wetted)
NBR
Sealing (pneumatic)
PUR/NBR
Diaphragms
Superflex, PUR
Hydraulic liquid
Biological degradeble
* = each chamber