For Low Viscosity Media (Typically 1 – 1000 cps)
We have a wide range of Hygienic centrifugal pumps that caters for most if not all of your hygienic transfers. Our different range of pumps from economical to high end range allows you to approach your manufacturing budgets to achieve your intended ROI.
We know the importance of certifications to your manufacturing process and is able to provide a comprehensive approach to document your pumps.
The pumps can be customised to take on different operating parameters and applications such as putting an inbuilt inverter on the motor, pump on trolley for flexibility use and drain valve for full drain ability.

AMPCO Germany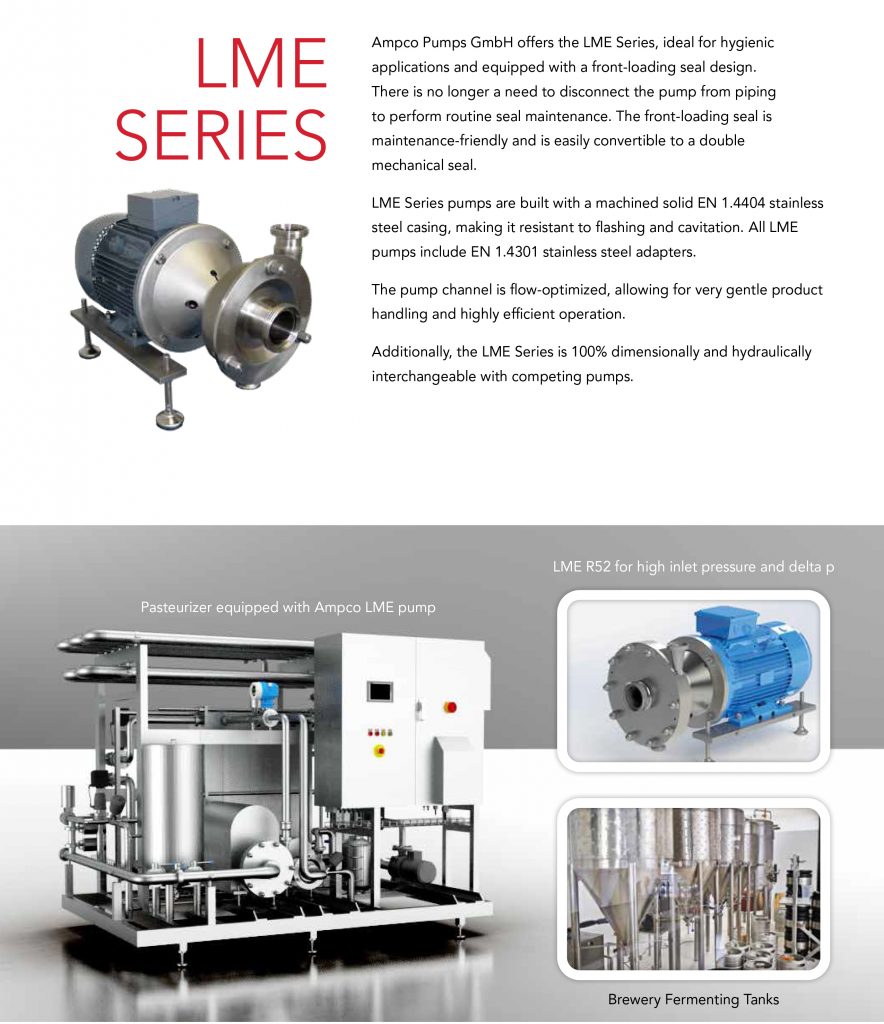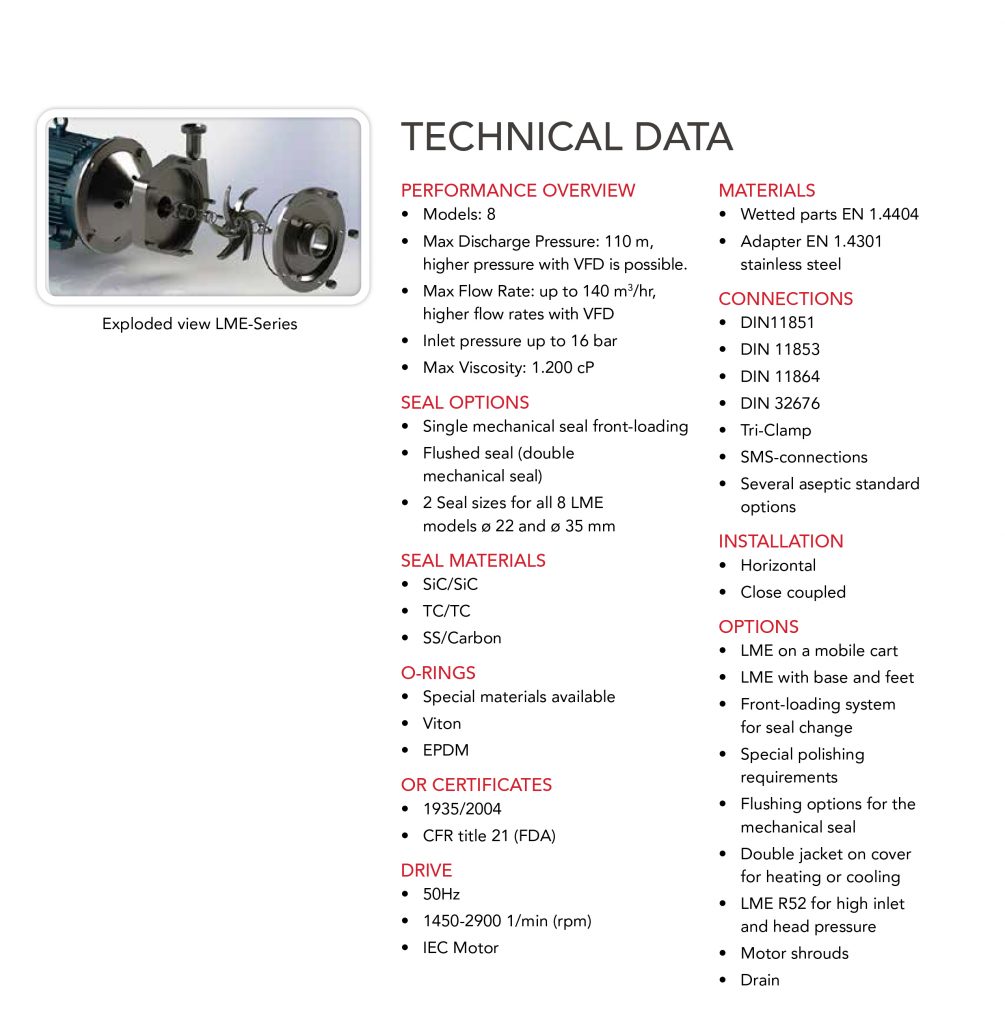 TAPFLO Sweden
CTX H – HYGIENIC SERIES
MATERIALS, DATA AND LIMITS
Casing
Stainless steel AISI 316L, wetted parts: electropolished Ra<0.8
Impeller
Stainless steel AISI 316L electropolished Ra<0.8
Mechanical seal
Single, SiC/carbon (std) or SiC/SiC, FDA approved
Double, SiC/carbon (std) or SiC/SiC, FDA approved
O-rings
EPDM, FKM, NBR (all FDA approved)
Motor
IP55; IEC frame B35; PTC thermistor; IE3; 3-phase
Pressure rating @ 20OC
PN10 – CTX 40-165, CTX 50-145, CTX 50-200,
CTX 65-175
PN16 – CTX 65-230, CTX 65-240, CTX 80-205,
CTX 80-212, CTX 80-260, CTX 100-230
Liquid temp.
-10 °C … +120 °C
(140 °C for short periods during SiP)
Ambient temp.
-20 °C … +40 °C
Viscosity
max ~150 cSt
Built-on frequency inverter
This is easiest and most flexible way of changing pump working parameters.
In addition, the pump and motor are protected from overloading and a soft-start function is included.
Hygienic shroud
The hygienic motor shroud in AISI 304L protects the motor against flooding, deposition of dirt, from spraying water during pump cleaning procedure.
Adjustable feet
The solution allows easy cleaning of the surface underneath the pump. It can also prove useful when there is a need to move the pump to a different location.
Casing drainage
The drain connection at the bottom of the pump casing allows to fully drain the pumped liquid from the casing.
GEA HILGE Germany
End Suction Pumps
For CIP Return
For High Pressure