For Powder Transfer
POWDER PUMP SERIES
Trouble Free Transfer of Light Process Powders
The Tapflo powder transfer air operated diaphragm pump is an economical and compact solution. It can do the same job as many complex and large powder systems. The compact design also makes the unit portable.
The powder transfer pumps are modified from the standard PTFE coated aluminium series. The PTFE coating enables an efficient transfer through the pump, with least possible resistance.
What Kind of Powders?
The powder transfer pump will handle different types of process powders, with specific weight from 80 up to 720 kg/m3 dry weight.
Generally, if the powder does not clump together when you squeeze it in your hand, the Tapflo powder transfer pump can be used successfully. A few examples of common powders are sintering powder, carbon black,resins and silicones.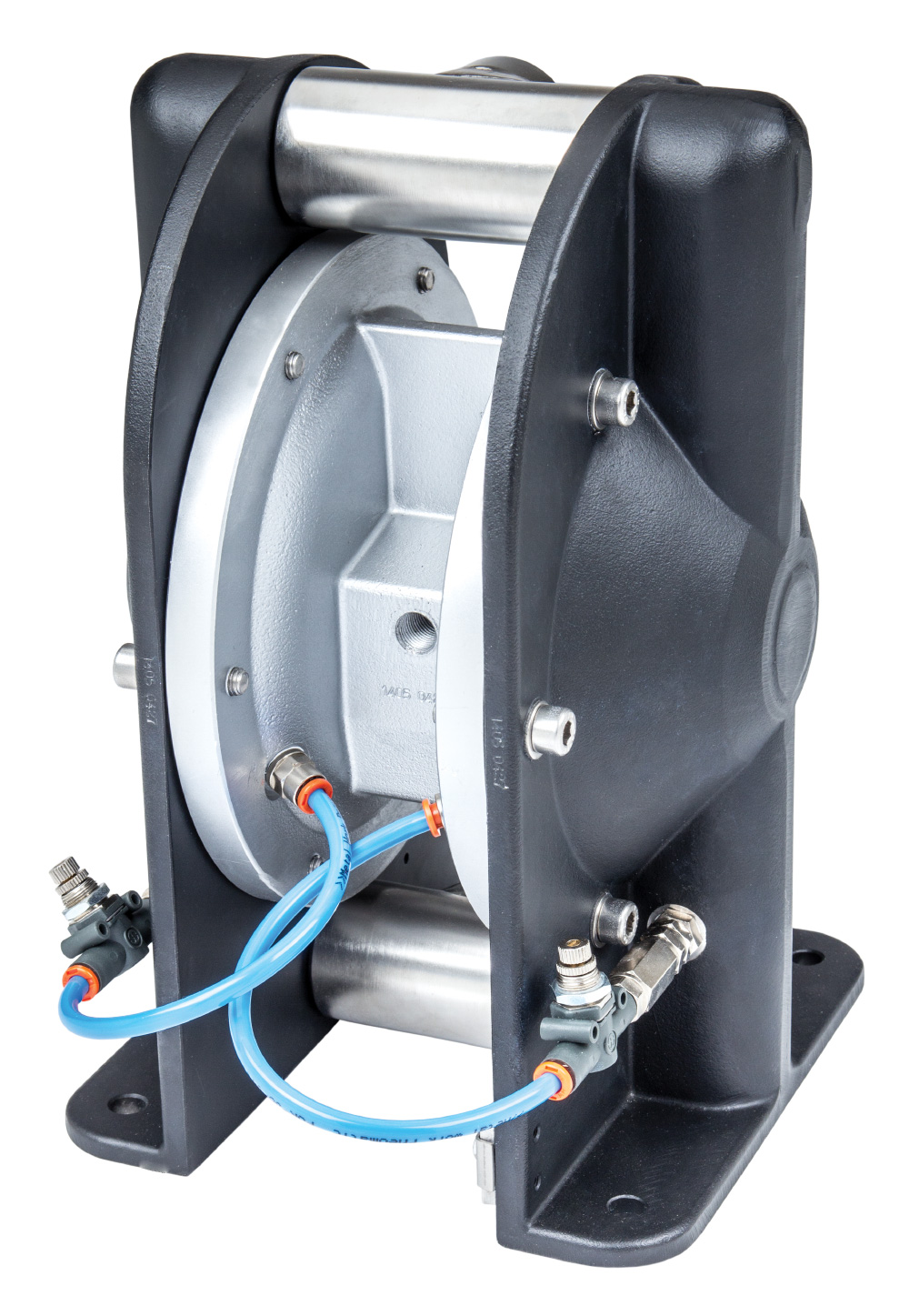 For Granules Transfer
The pump NEA 230 is composed of four tanks that alternate in a continuous cycle 4-stroke collection and transport of the powder.
This is an entirely pneumatic system for the medium pressure transport of granulates with constant product delivery feed rates. The 2 periods operating cycle resolves the problems typically associated with transporting heterogeneous materials with non-uniform grain shape.