For Self-Priming Applications
CTS is an open impeller self-priming centrifugal pump, manufactured from AISI 316L stainless steel.The self-priming feature allows to use the pump in applications where standard CT pumps do not prove useful. The CTS pump is capable of creating up to 4,5 m of suction lift.
This pump has excellent electro polished surfaces, FDA approved seals, high finish and mechanical strength, meet the demands from food and sanitary applications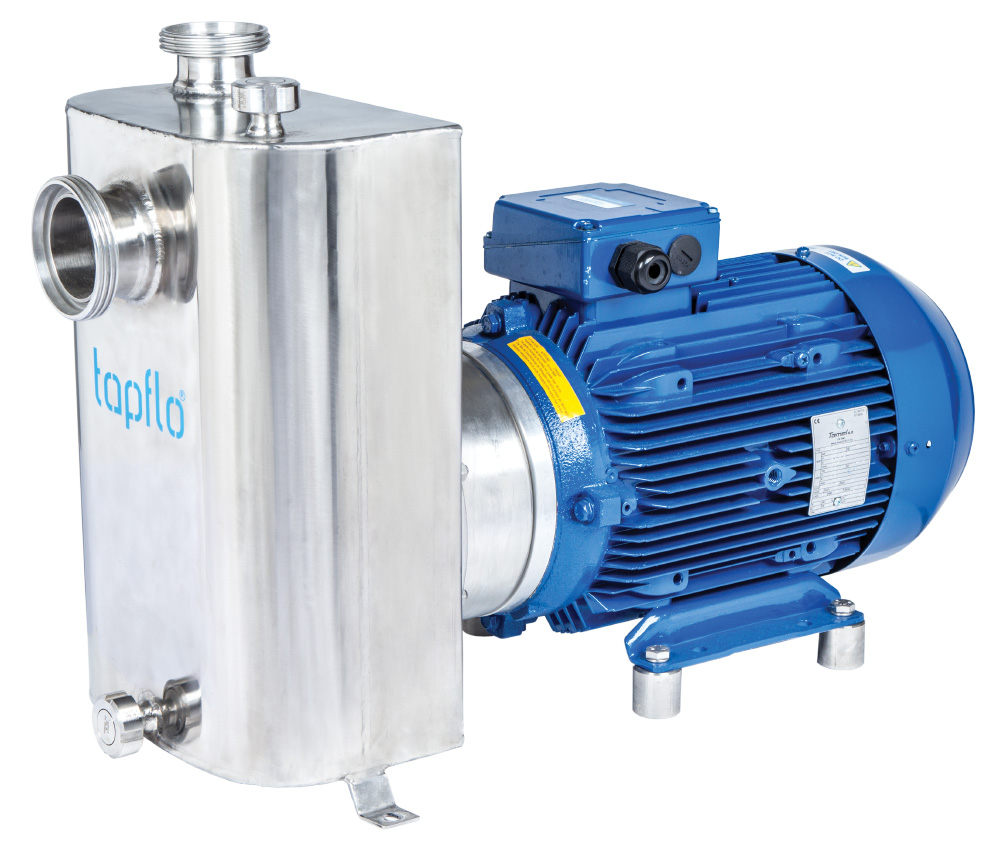 The Tapflo air operated diaphragm pump sanitary series
This pump is designed to meet the requirements of the food, beverage, pharmaceutical and cosmetic industries. Lubrication free air distribution system, maintenance free ball check valve system and total visual inspection of the wetted parts are some of the major features for this pump series.
The reciprocating movement on the chambers gives the pump the ability for Self-Priming up to 8m. This allows the pump to be placed on top of a tank for your transfer process.
Typical applications
| | |
| --- | --- |
| Industry | Example of application |
| Dairy products | Milk, cream, yogurt, cream cheese, melted cheese |
| Grossery | Ketchup, mayonnaise, tomato products, mustard |
| Beverages | Flavours, colouring, fruit juice |
| Bakery | Dough, ingredients |
| Brewery | Beer, flavours, colouring, wort |
| Hygiene | Soap, toothpaste, schampoo |
| Cosmetics | Cream, alcohol, perfume |
TAPFLO TANK UNITS FOR PUMPING CHEMICALS
This Self-Priming solution is based on Diaphragm Pump operation and is suitable for handling almost any kind of liquid whether it is viscous, chemically aggressive or with solids.
Various sizes of tanks and robust pumps in multiple executions are available together with additional equipment.
BENEFITS
Ready for immediate start providing flexible and reliable pumping process
User-friendly solution of low downtime and maintenance cost
Easy to control and adjust (pressure, capacity)
Wide applicability and flexible possibilities of configuration