Complete Integrated Filling, Packaging & Serialisation Line
From a single standard semi-automatic machine to complete integration of Filling, primary, secondary packaging, inspection & serialisation. Automation at its forefront since 1974.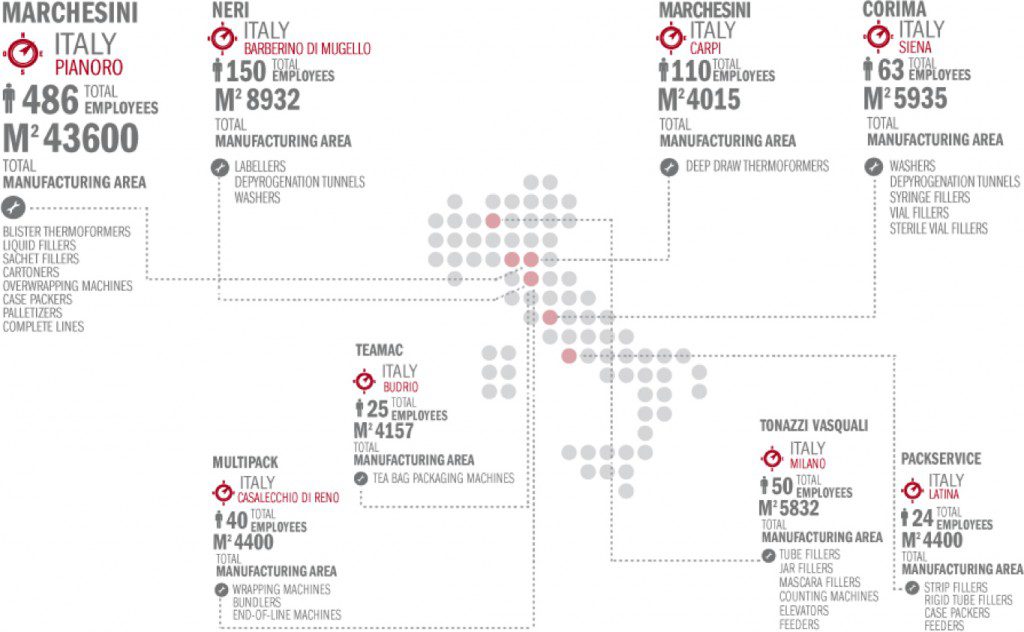 Complete solutions from filling systems to end-of-line packaging.
Complete, tailor-made lines to meet every need.
Complete range of specific machines for bottles, vials, carousel and disposable syringes.
Track & Trace system with the capability to apply Vignette, Tamper Evident labels. Printing and verifying 2D code and Human Readable Text on all the faces.
A compact Thermoforming machine that comes equipped with vacuum or modified atmosphere for food conservation.